Harlem Village Academies provides
a gifted & talented quality
PreK-12 education for all students
Now accepting applications for Fall 2021
Pending approval from the NYC DOE, our pre-k will open in Fall 2021.
Apply Today!
Info Sessions
Why do families choose
Harlem Village Academies?
HVA teaches critical thinking, student independence, and ethical purpose
HVA is a neighborhood school with a warm, caring environment and deep respect for students and parents
HVA has 15 years of proven results: students rank at the very top on state tests and 100% earn admission to college
HVA is distinguished as the only charter school in Harlem offering the prestigious International Baccalaureate (IB), widely recognized as the most sophisticated college preparatory curriculum
Parents and teachers committed
to an excellent education
Our parents:
Ensure reading and studying at home daily is a high priority
Ensure students arrive to school on time, every day
Regularly participate in school meetings and activities
Our teachers:
Provide challenging, inspiring instruction
Hold the highest expectations for respectful behavior while fostering student leadership
Communicate frequently with parents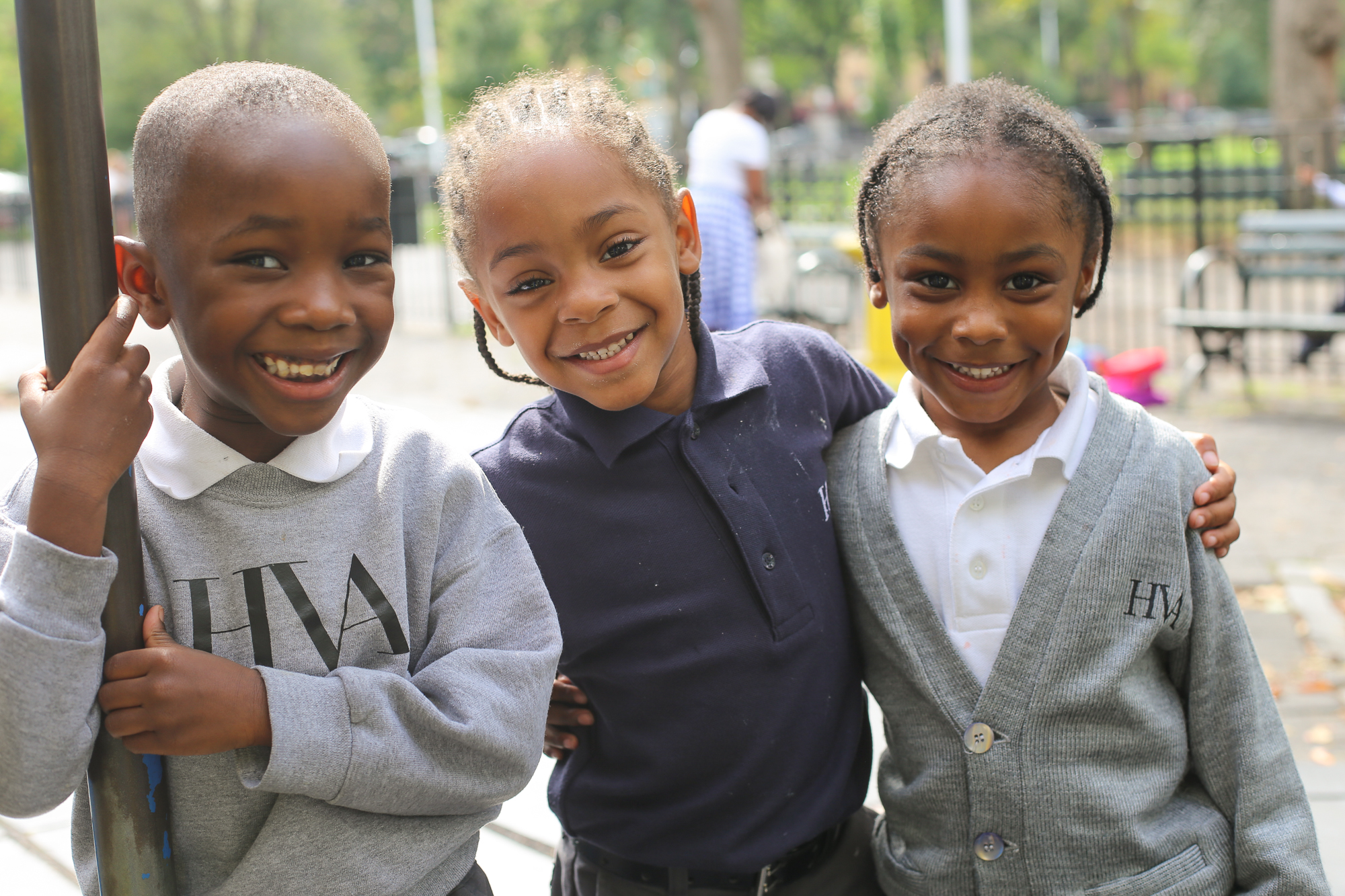 HVA is not your typical charter.
I like that the children learn independent thinking.
– Nicole, mother of two HVA students
Application process
Deadline April 1.  Applications must be submitted online by 5pm on April 1.  Once you submit your application, you may use this same link to track its status.  (If you need a paper application, you may obtain one by emailing enrollment@harlemvillage.org.)
You must be a resident of New York state to apply to Harlem Village Academies.

Your child must be five years old on or before December 31, 2021 to apply to kindergarten.

Admission is FREE, determined by a lottery, and is not limited based on any factor, but returning students have admissions priority.
April 2.  The HVA Enrollment Lottery is broadcast online at 5pm on April 2.  After the lottery, each family will receive an email notification with an offer or wait list information.  (Waitlisted families will receive offers on a rolling basis.)  Families are not required to attend the lottery. However, if you would like to attend, please email enrollment@harlemvillage.org for a zoom link and call-in information.
Apply Today!
Info Sessions
Nondiscrimination Statement
A charter school shall not discriminate against or limit the admission of any student on any unlawful basis, including on the basis of ethnicity, national origin, gender, disability, intellectual ability, measures of achievement or aptitude, athletic ability, race, creed, religion or ancestry. A school may not require any action by a student or family (such as an admissions test, interview, essay, attendance at an information session, etc.) in order for an applicant to either receive or submit an application for admission to that school.