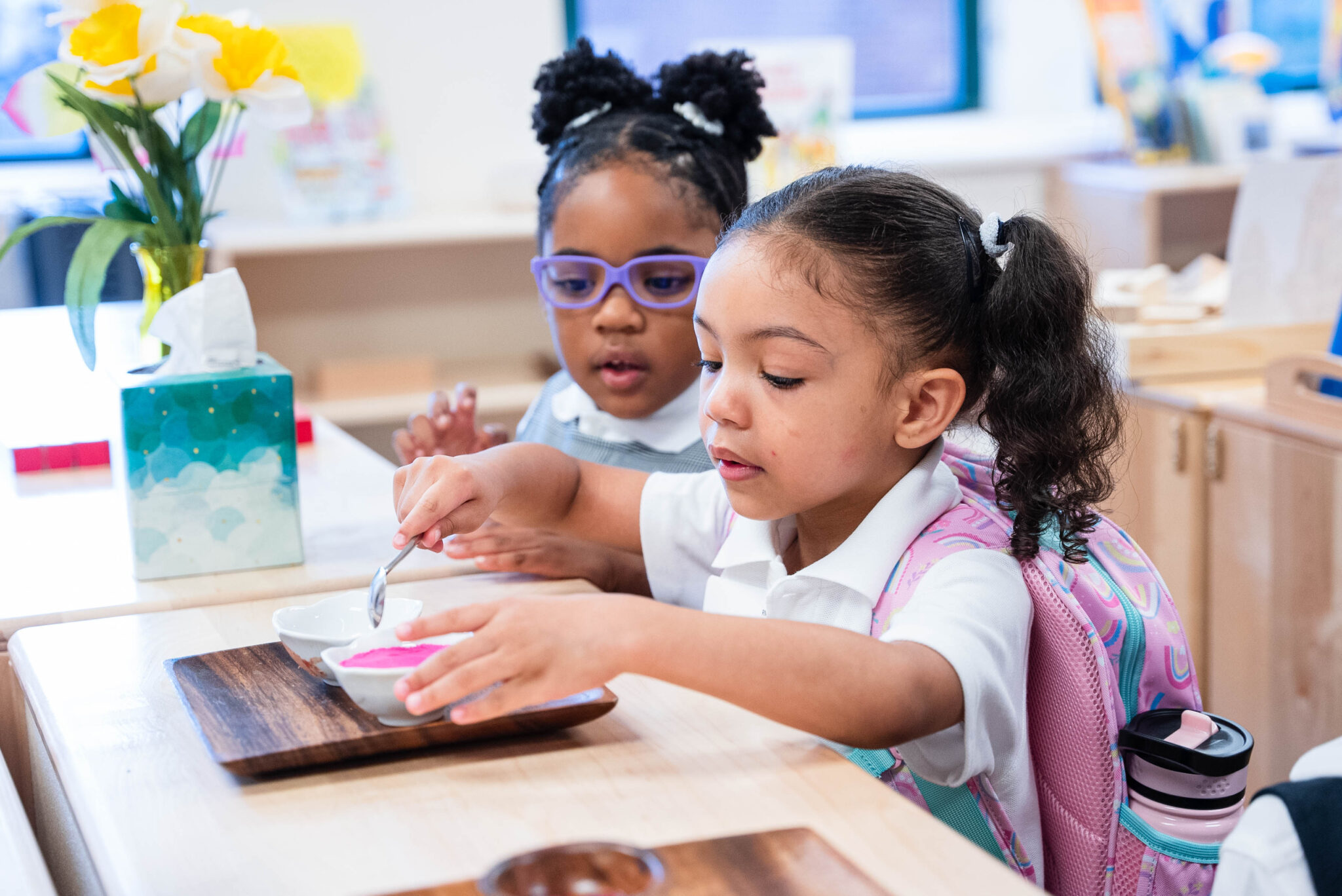 A day in the life of our Montessori PreK
Here's what your child will experience on a typical day at HVA PreK!

Warm Welcome: Greeted by their caring teachers, students put away their belongings, enjoy breakfast, and read for pleasure.
Opening Circle: Children sing songs, make friends, and learn lessons about kindness, respect and responsibility.
Montessori Work Time: Guided by their teachers, students choose and engage in a variety of challenging and interesting learning activities, incorporating science, math, geography, and social studies.
Phonics: Children learn to recognize letter sounds by hearing and repeating them.
Co-Curricular Activities: Students participate in specialist classes including art, music, dance, and physical education.
Lunch: With their teachers, children set the table, eat a healthy meal, talk to one another, and then clean up together.
Read Aloud: Students learn vocabulary and reading skills by listening to a book read aloud by their teachers.
Rest: Children set up their mats and take a rest in the classroom.
Movement: Students play outdoors or in the gym with balls, hoops, scarves, parachutes, scooters, and more.
Closing Circle: Children sing songs, share appreciations, reflect on the school day, and listen to a wonderful book read aloud.